Watersports West Stocking Salt Life
Watersports West is now stocking all things Salt Life, from decals to buffs, clothing to bathing suits.
The Salt Life brand was created in 2003 by four men who weren't just friends – they were also avid watermen from Jacksonville Beach, Florida. Drawn by their shared passion for ocean-centric activities, they embarked on a journey to develop a brand that wasn't just a logo… they wanted it to represent a style of life.
The Salt Life brand strives to effortlessly combine function and fashion with an incredible fit tailored for the active lifestyle. With its relentless dedication to provide gear and designs that transcend, it has successfully evolved into a lifestyle brand with worldwide appeal.
Boardshorts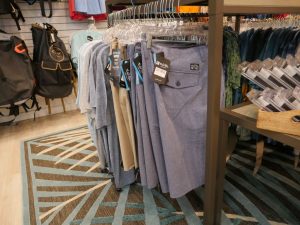 Salt Life incorporates the latest materials with their true-to-the-ocean designs. Their board shorts are breathable, fit comfortably and are perfect for on and off the water. We also stock their hybrid boardhorts, made of the same material, except designed to be worn in a business casual environment.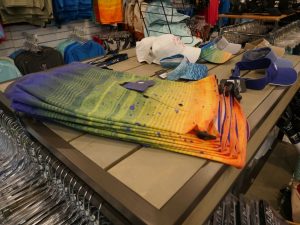 Buffs
If you're an avid water person you're going to want to pick up one of the Salt Life buffs. Buffs are made to protect your face from getting too much sunlight, which if you're spending a lot of time on the water is easy to do.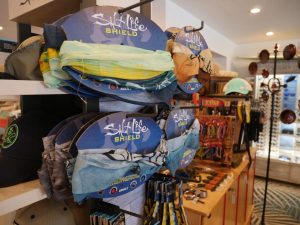 Womens Apparel
We're stocking a full range of women's apparel from Salt Life, including bathing suits, cover ups, sun dresses and more. The materials they use are super comfortable and perfect for those hot Florida days.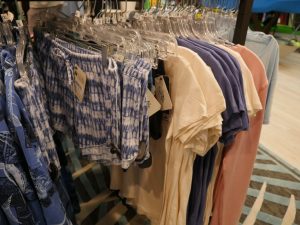 Salt Life Decals
There's a vast array of Salt Life decals that we are happily stocking. Come in and choose the one you like the most!