Pelican Catch 120: make the most of your kayaking experience
New for 2016 Pelican Premium will be releasing their new boat, The Catch 120. This boat will feature the latest and greatest in the kayak angler world. It will have the high seat and tunnel hull to provide the kayaker with stability to stand up. The seat is an ergocast dual position seating system where you can adjust and reposition the seat for maximum comfort and efficiency when you're fishing or cruising around. In front of the seat is a stable stand-up platform supported by the tunnel hull allowing maximum stability.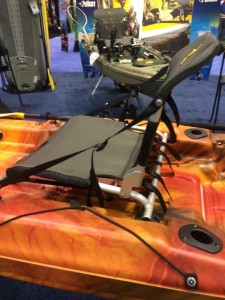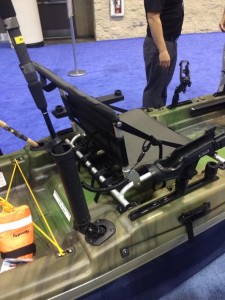 The Catch 120 will be featured in two different colors, a green camo and a red/orange swirl. Pelican Premium uses its Ram-X Premium material which is a multi-layer polyethylene with an advanced resin in the top layer imparting a glossy finish and providing significantly more rigidity than standard polyethylene. What you can expect is a top grade kayak that will hold up and withstand the abuse of mother nature.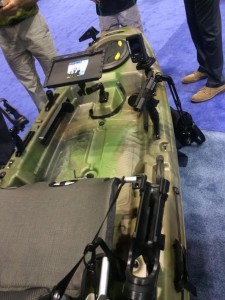 Pelican's Catch 120 is built and designed for the avid fisherman who expects top quality and the ability to rig the boat to his standards. Having a 400lb capacity gives you the capability to load the kayak up with all your fishing accessories or anything else you may need. There is a quick lock hatch in the front of the boat to store any other accessories. In the back is a deep storage platform with bungee so you can fasten a dry box, cooler or any other larger accessory.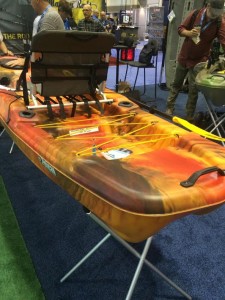 If you're a serious fisherman or just someone looking to get the most out of your kayaking experience then you're going to love The Catch 120. It's going to be affordable and built out of all the premium grade materials. We will be getting the first ones available so if you want to reserve one call us today and put a deposit down.