Kiteboarding Tampa Bay
Kiteboarding Tampa Bay is hands down one of the best, most beautiful places to kiteboard in the country. Our season typically runs from mid October thru the end of June. In the springtime, the thickest wetsuit you would need is a 2mm shorty, but even a shorty in the afternoon can be a bit much. Since St Petersburg is a peninsula we can comfortably kite on any wind direction! We have miles upon miles of beautiful flat water spots for winds in any direction. Fort Desoto Park provides crystal clear and flat water for miles on the East side. Our wind is predominately driven from cold fronts and low pressure systems. The typical wind speeds during our season blow between 15 and 20 kts. If you already kite and want to make the most of your trip to the Tampa Bay area, call and schedule a downwinder, or if you're looking to learn schedule an appointment with one of our certified instructors.
One of the many awesome perks about kiting in St Petersburg and the Tampa Bay area is that no matter what direction the winds blowing we can get out and ride!  Below are a list of the popular kite spots. In yellow are the appropriate wind directions and in blue is the launch area.
Fort Desoto Park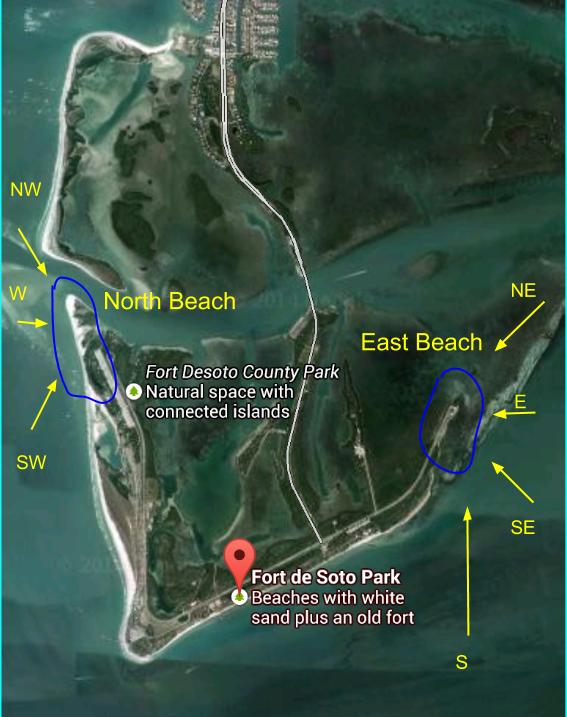 Skyway Bridge
 St Pete Beach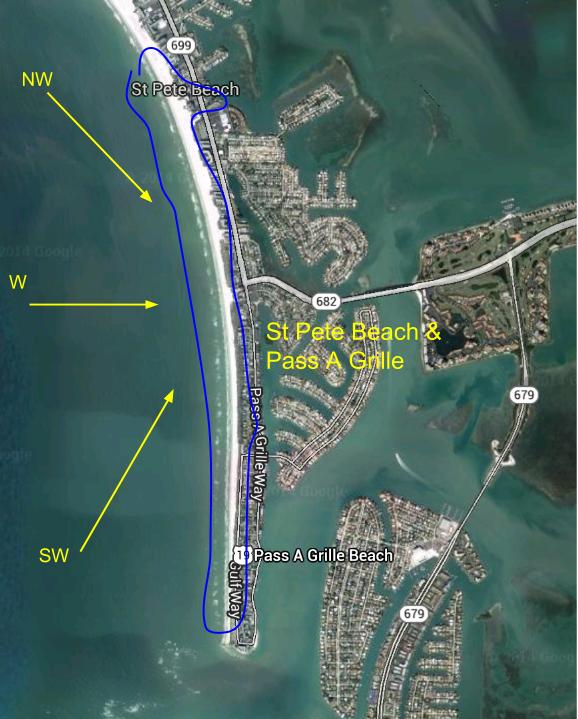 Picnic Island Park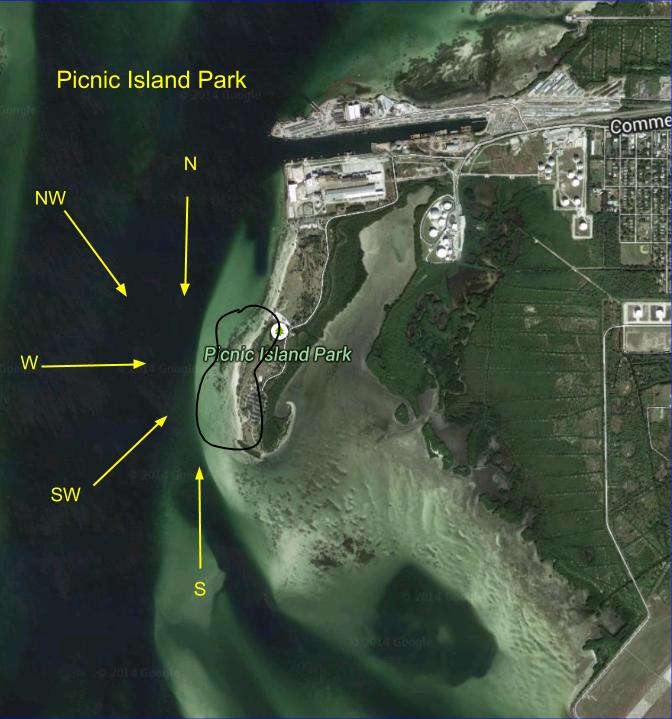 Indian Rocks Beach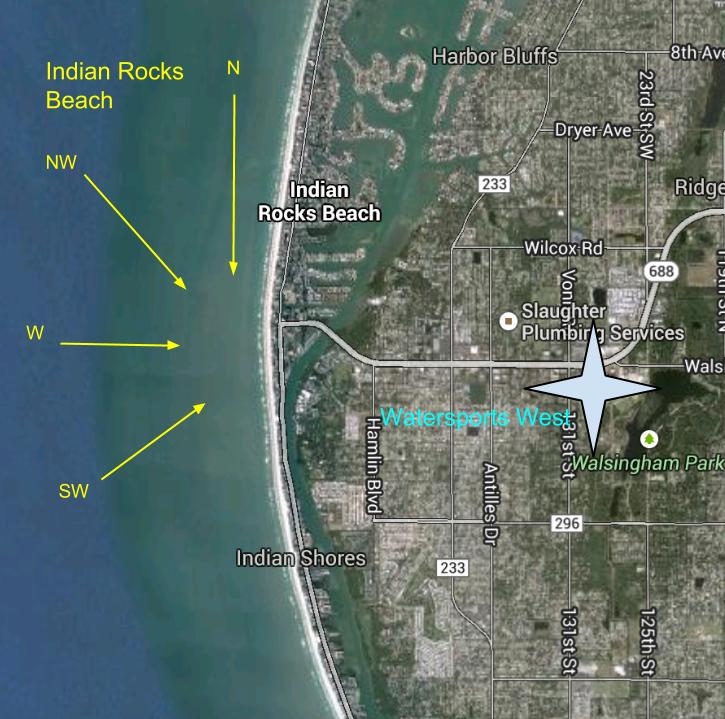 Howard Park