Watersports West is the original kiteboarding shop here in St Petersburg!
We are dedicated to providing the highest quality and most cost efficient kiteboard lessons in St Petersburg.
Learn To Kiteboard
**** Kiteboarding is for everybody!
To best accommodate you call us for a free lessons breakdown at 7275177000 or email us at info@watersportswest.com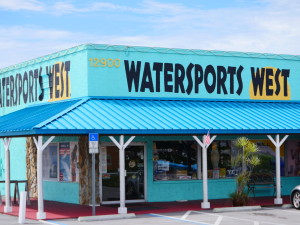 We sponsor the best instructors who are all certified and are able to provide you with the latest, greatest and safest gear the market has to offer. Do yourself a favor and take a lesson from someone who is certified to teach!
Free Ground School
Ever wonder if kiteboarding is for you or what exactly it consists of?
We offer a free ground school at our shop to provide you with all the basics to better prepare you before your official lesson! Call us to set an appointment at 7275177000. We are open Monday – Friday from 10am to 7pm and Saturday 10am to 6pm.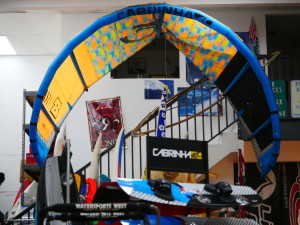 Kiteboard Lessons St Petersburg
St Petersburg is a beautiful place to learn how to kiteboard. No matter what direction the winds blowing, we can take you to a flat water, shallow spot where you will have the best conditions to progress quickly. Our windy season is predominantly from October through June but we still get a fair amount of windy days during the summer months as well! Kiteboard lessons St Petersburg run all year long.
Windy Season is about to begin here in St Petersburg Florida so book your lessons today!
Other Places We Kiteboard
We provide kiteboard lessons from Sarasota to St Petersburg and the Tampa Bay area to Tarpon Springs and Clearwater. There are a ton of places to kiteboard in Tampa Bay and we want to share the stoke with you! Whether you want to surf or learn some big boosts, the Tampa bay area offers the ideal conditions for whatever you want. We get waves out on the gulf side and plenty of flat water spots on any wind direction to learn and progress fast. With so much versatility kiteboarding offers, you will never get bored!